December, if not the busiest, is probably one of the busiest months of the year. I didn't even have the time to update this blog anymore. But hush now, I'm already updating right now! Where do I start? Hmm.
VGB: Last Day and Christmas Party
December 17 was the last day of our Personality Development module and our Christmas Party as well. It was fun but I was kind of sad, too because I know that two of my closest friends from school are already finished with all the modules. :( PD was Jiosa and Ruby's last module for the whole course. So yun, gift giving and kainan in the classroom then we went to Kaboom to continue the party afterwards. Photos: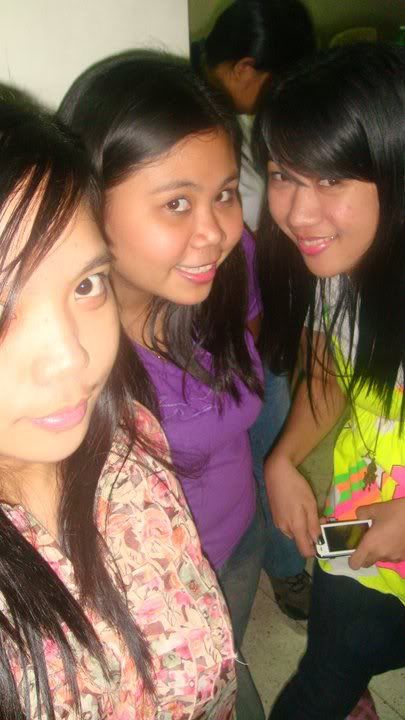 Jiosa, Ruby and Me. It was such a crazy exchange gift activity! LOL!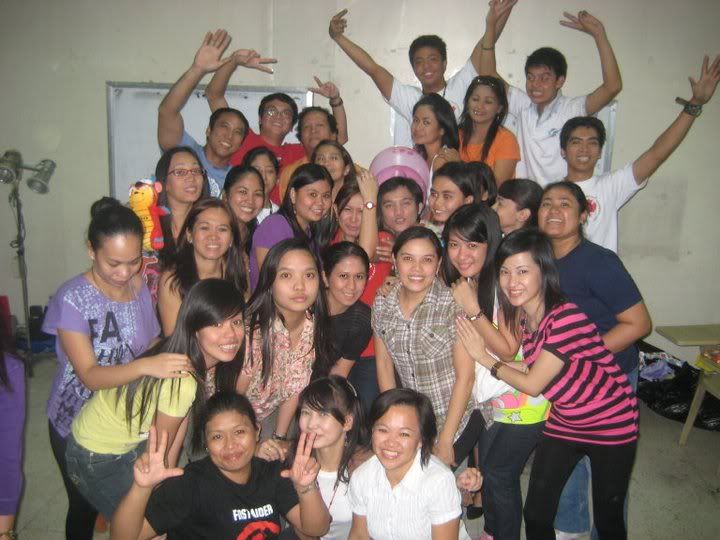 Although not all of us in the class are of the same age range, we definitely have fun together. Everyone, young or not too young, is just crazy-fun!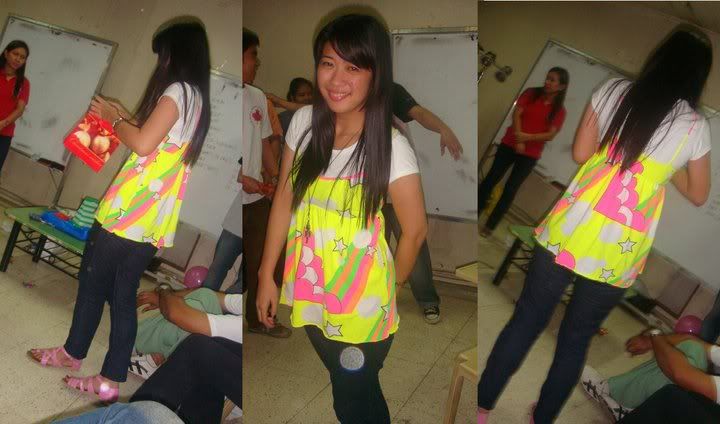 (White Tee: GH Tiangge - Colorful Top: Suprè - Pants: Zara - Sandals: Pill -Necklace: Divisoria
I was so colorful that day and I love it! :))
December 23, 2010: Zak's Birthday Celebration
This day was fun. I had a blast with the whole family! My cousin, Kuya Jeffy, decided to celebrate his son's 7th birthday at Linden Suites in Ortigas. TIme flies so fast, Zak is already 7 years old! We used to live in one house, but they had to move in Batangas because of Kuya Jeffy's work, so yeah. It's kind of rare to have a get together like this. Here are some of the photos!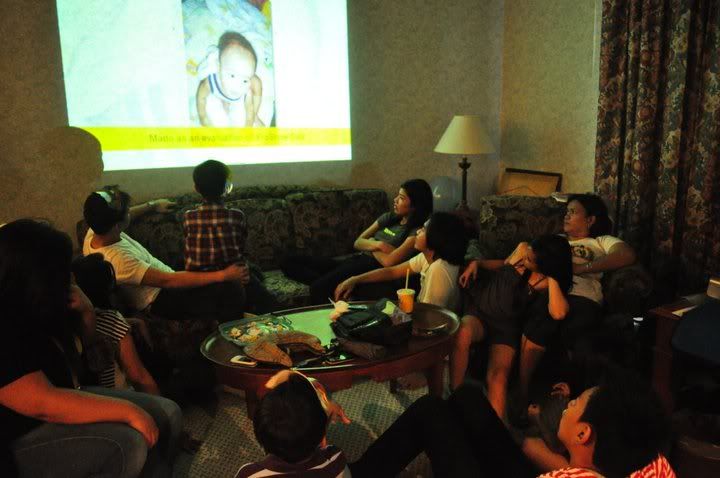 There was a video presentation for Zak! He is such an adorable boy! We all love him dearly!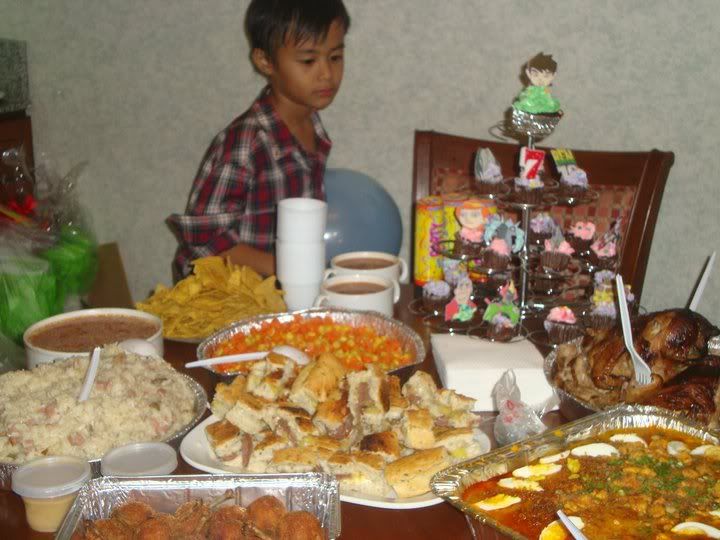 Birthday boy, Zak! He celebrated his birthday thrice this year! First was at Linden Suites with us, second was at an orphanage and third was at his Mom's side! He is one well loved boy! Spoiled tuloy! ;))
Dress: Thrifted ;) - Sandals: Manel's (Let me double check) - Bag: Benetton
This is what I wore for Zak's birthday!
We celbrated Christmas in Manila this year. We heard the mass first before we went to my Tita's house, it was where we spent the Noche Buena. There were games for the children, Hep Hep Horray & Pinoy Henyo for us and Stop Dance.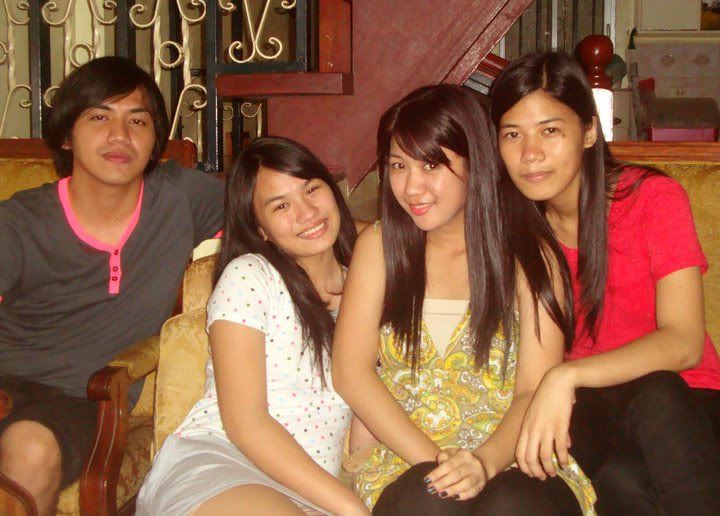 Kennon, Kiara, Me and Krizza
This was taken at our house, before we left for the evening mass. Since both are parents are in Milan, it's just us four in this family picture! We're used to not having a complete family picture during special occasions but it's still sad.. No one wants an incomplete family photo. :-/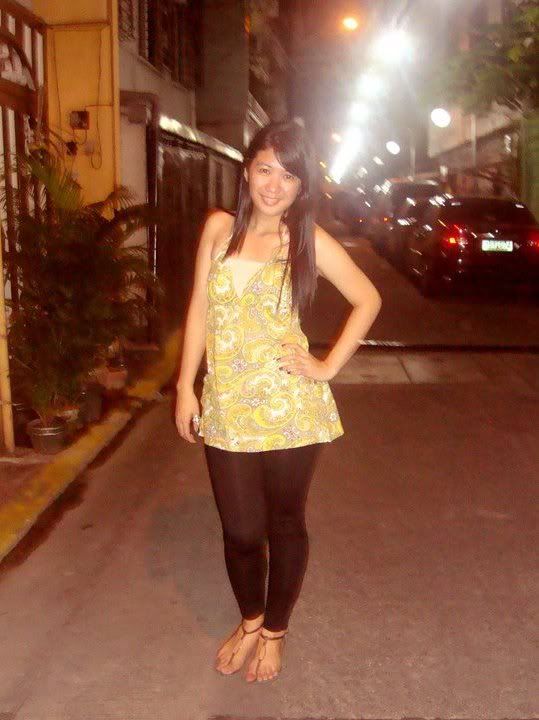 Top: Ripcurl - Leggings: Supr
è - Sandals: I think it's Manel's. lol
This was my Noche Buena outfit.
We went to Nanay Olay's house for Christmas. Whenever we spend Christmas in Manila, it's a must that we go to her house because it's also her birthday! Nanay Olay is my Tita Ninang's mother in law! Even though she's just an in law, she treats us like we're her family na din. Such a sweetie. :)
After having early dinner at her house, we decided to watch a movie at Megamall! We chose to watch Ai-ai's movie. I didn't like it so much. -_- Photos!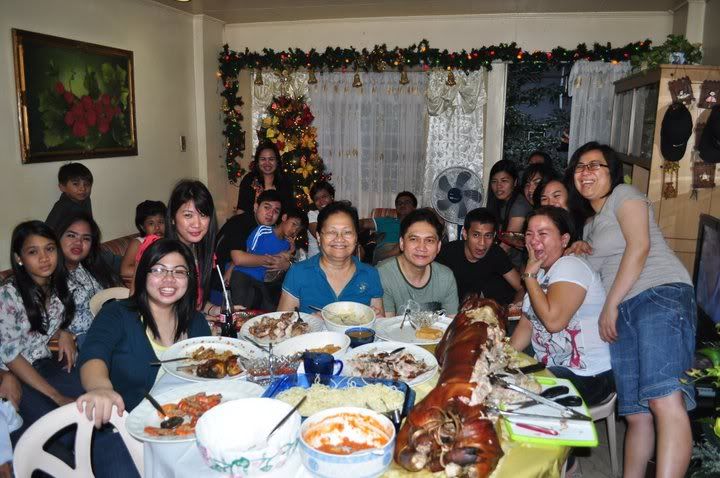 Everyone at Nanay Olay's! She's the one wearing the blue poloshirt! Sana lang hindi magulo buhok ko, diba? HAHA!
Krizza and Me. We decided to have froyo at California Berry!
Dress: Pill - Sandals: I really think it's Manel's! - Bag: Billabong
Sorry, I was too lazy so I just bombarded you with photos! I'm here in Mindoro right now, will be spending New Year at Lolo's. I'll blog about the presents I got this Christmas (and New Year Celebration) when I get back in Manila! The internet here is so slow!