Since me and my friends from school are already getting sick of the Korean foods we're eating everyday, we decided to eat somewhere else. Out first choice was Lydia's Lechon but they closed down early, then we thought of eating at Ludo's because we wanted to try their pastas but they were also closed. We went to 7-11 because we were hopeless already. We didn't find anything that we wanted to eat so went out again. And then we saw Gerardo's!
We decided to try their sandwiches and and we loved it! Cha and I ordered their tuna sandwich and quesadillas. Christel and Mike had their clubhouse. Here, photos!
That's Cha, Me, Christel and Mike.
My Tuna Sandwich. We were surprised that it has macaroni salad, too. It doesn't taste exceptional, but it was okay. And it's just 100php!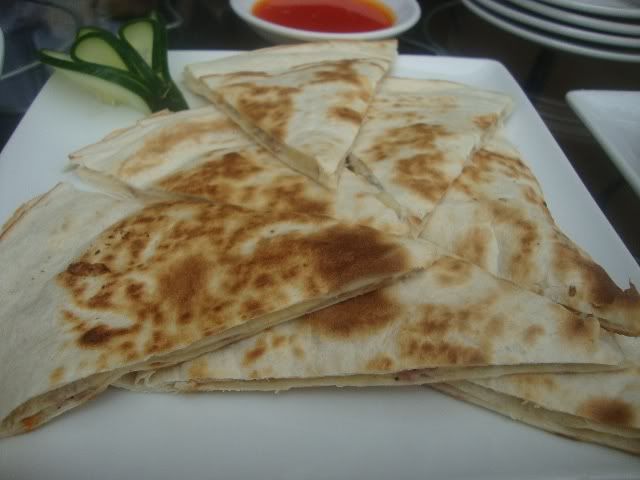 Quesadilla! I liked it! It's just 120php and it tastes good. :)
Christel and Mike's Clubhouse sandwich!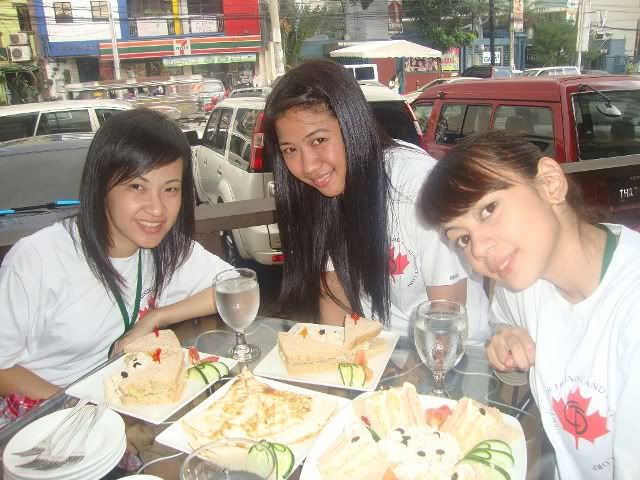 And yay! Us three with the foods! :D
We're definitely eating there again! We just paid 400+ for all the foods we ate, it's cheaper than when we were eating at Kaboom and Korean Mart! :)