Me and some friends to hang out after school since it's Friday. We were supposed to go to our usual hang out but we were so sick of it already. It's New Year so we decided to look for a new place to drink. It was just the four of us this time. Me, Cha (yellow top), Christel (white top) and E (the guy, of course lmao). Photo sharing time!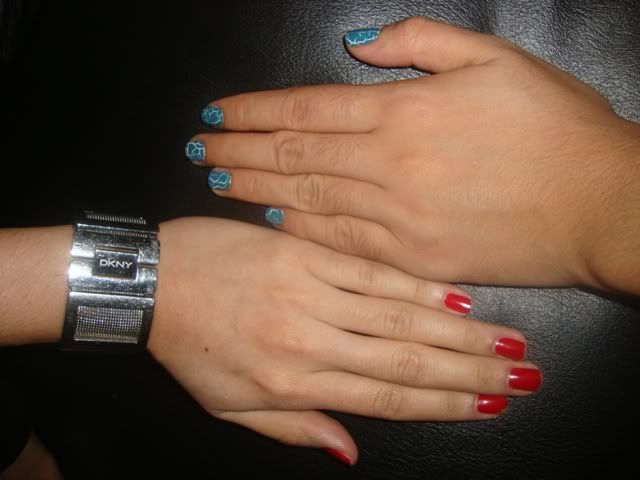 Cha's pretty hand and my fugly hand! Lol! Don't you just love my crack nail polish? ;))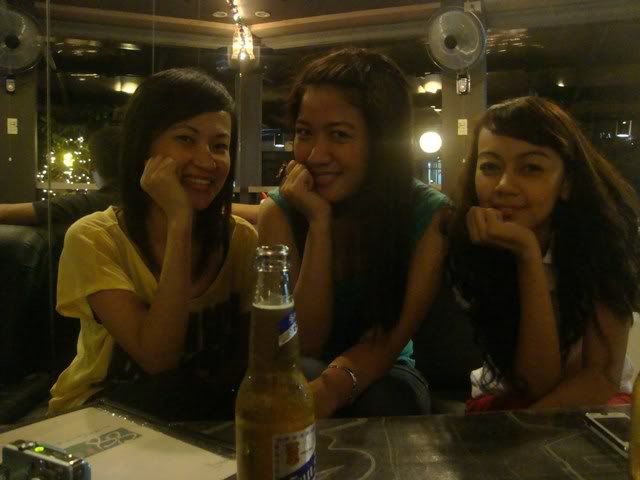 Cha, Me and Tel. E was patiently taking our photos! He even used one of the bottles as his 'tripod'. LOL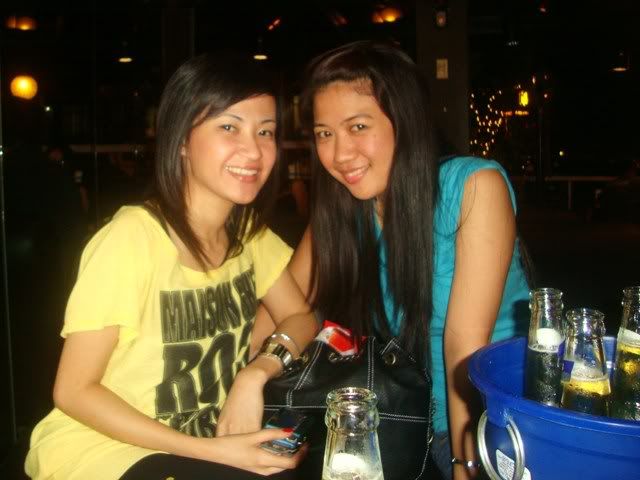 Cha and me! I look older than her when in fact she's already 30! She looks so freaking young, I hate her. Puahaha. I love her! :)
So while we were drinking, E saw a rose vendor and said he'd buy a rose so we'll have props for photo taking. Me and Cha jokingly asked him to get each of us a rose instead of just getting one. Apparently, he really bought three long stemmed roses for us. Rose to cheer us up. Christel has problem at home, I was (still am) suffering from dysmenorrhea and Cha was just, Cha. HAHA!
E asked us when was the last time we received a rose. Cha and I (we're both single, unattached, boyfriendless, whatever you wanna call it LOL) both last received a rose last Valentine's day and Christel (she's married), she said it was two years ago. Thanks to E we got rose this year! lmao. I just had to blog this because we were so happy kanina. Christel was the happiest tho, because she said it really been a while since someone gave her flowers. The roses really cheered us up. THANK YOU, E! You're the best! Puahahaha!
So when was the last time you received flowers/roses?