When I posted my
What's Inside My Bag entry
, my blog friend
Kryk
asked me to post what's inside my make up kit. I don't really wear wake up that much. I'm not good putting it on that's why. Lol. I just know the basics. Face powder, blush on, eyeshadow, mascara and lipstick. I don't usually put all those on normal days. Face powder at konting blush lang. When I wake up earlier than the usual, I try to expirement and put on eyeshadow and liquid eye liner as well.
I started keeping make up because my Titas from abroad started sending me make up goodies when I was in high school. I remember giving those make ups to my cousins and other titas because I was only interested with lipglass during that time. I started to to actually experiment on make up when I entered college.
Now that I'm back to school and now that I do not have the means to buy the brands that I used to own, I settled for the more affordable ones. Lol. I think I should stop blahbing now and post the photos already!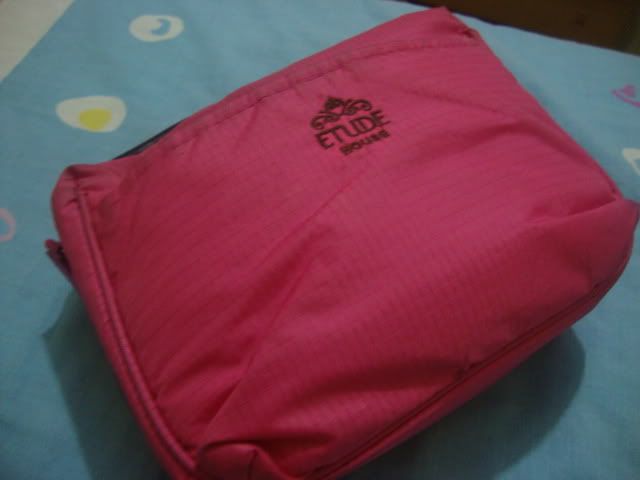 Here's my make up pouch. Apparently, it's from Etude House!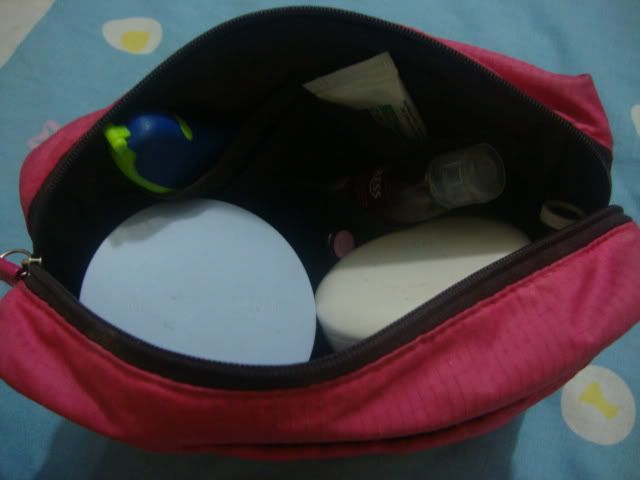 Open sesame!! I like it because it has many compartments inside! Now for what's inside, read on..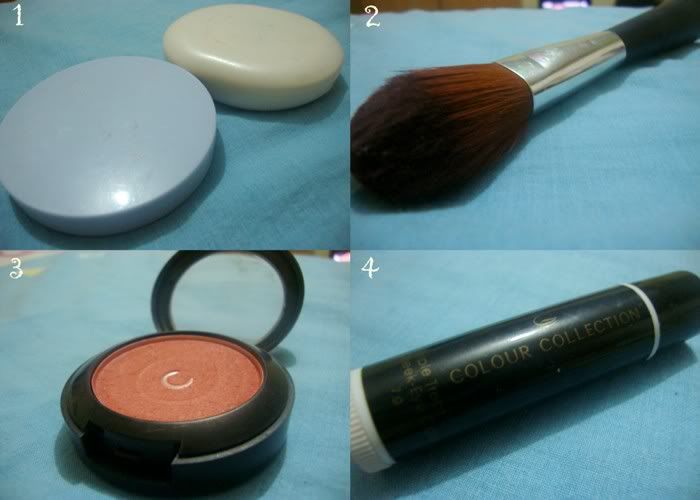 1. Maybelline Face Powder and Clean and Clear Face Powder.
2. The Body Shop brush.
3. Blush on. That is actually my first blush on. Lol. I bought it because I really wanted to buy the brush from The Body Shop (#2). I used to be a Lip & Cheek Tint person.
4. Lip, Cheek & Eye Color. One of my classmates gave it to me (along with other make up items you'll see later). I haven't used it yet.
1. Shawill Eyeshadow Palette. I will definitely recommend this because it's such a good steal! I bought it for just 140+php. Yes, that affordable! It's long lasting and they have great colors to choose from. I chose their best seller palette!
2. MAC Eye shadow. There are only three of them left. Those are gifts from my Tita.
3. G-lish Eye shadow. What I usually use when I go to school.
4. Etude House Eye Shimmer.
1. Lipsticks.
3. Avon Lip Liner (from the same classmate, lol. She does't like make up so much, obviously.) I don't really use a lip liner but since it's free, I accepted it and thanked my classmate! HAHA
4. The Body Shop's Raspberry Lip Balm.
1. Liquid Eye Liner which I still haven't mastered putting on.
2. Shawill Eye Liner. I bought it because it has nice packaging. I don't use it because it smudges easily.
3. Toothpaste and toothbrush.
4. Almost empty Vitress!